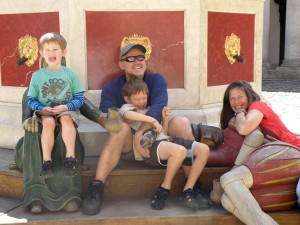 Welcome 🙂
I graduated from the British College of Osteopathy and Naturopathy in London in 1990.
After practicing for 3 years in London, I traveled the world for a lovely bit and then was lucky enough to end up in the beautiful Bay of Plenty. I have been working as an Osteopath in Tauranga ever since.
I am a fully qualified member of the Osteopathic Council of New Zealand (OCNZ) and an ACC Treatment Provider.
My passion is Osteopathy for all ages and stages of life. In addition to Spinal pain and dysfunction- neck, mid and low back; I also treat a wide range of musculoskeletal disorders- shoulders, hips, knees; headaches; stress and tension; postural tension; the elderly- often for a regular monthly Osteopathic WOF, visceral disorders; new born babies- check ups after a difficult birth, colic, reflux, flat heads often coming from restricted neck rotation etc 
Since having 2 wonderful children myself my expertise in Osteopathy for babies, children and the treatment of pregnant women has become far more real.
I like to take a holistic approach to my Osteopathy looking also at nutrition, exercise, stress and preventative medicine. It's all about balance.
I use a wide range of treatment approaches including massage techniques, muscle stretching, joint mobilization, manipulation when appropriate, biodynamic cranial osteopathic techniques, visceral osteopathic techniques, exercise and postural advice.